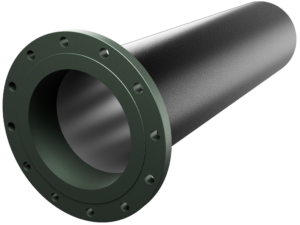 Pipe fabrication expert providing design-build solutions for industrial, mechanical, gas, and energy projects of any size.
Our fabrication management system maximizes efficiency by utilizing the latest technology, fabricating under ASME B31.1 guidelines while adopting a high degree of quality control which allows us to provide cost-effective solutions and outstanding results.
Titan Metals' 7-step process (receiving, cutting, bevel cleaning, fitting, welding, quality control, load & shipment) assures that spools are tracked efficiently.
Our experienced pipe welders average 100-inches an hour with a grade equivalent to orbital welds. Our lean operations can efficiently supply multiple large-scale projects.
Using the latest technology and fabrication equipment, Titan Metals operates under a 20,000 sqft automated fabrication shop in Houston, TX. Employing two cranes (5 &10 tons), fitting stations, a rotating plasma pipe cutter station, CNC plasma tables, an ironworker, a stationary band saw, and four welding station booths.
Pipe fabrication and assembly
Specialty welding, including carbon steel, stainless steel, and other alloys
CNC plasma cutting: for custom designs and high precision requirements
Cutting and grooving pipe
Fitting
ASME B31.1 compliance
Grinding